Fly Fishing Mongolia's Eg-Ur Watershed for Taimen


Located in the Eg-Ur watershed, Sweetwater's Taimen camps have been operating in the same place since 1995. We have carefully managed the fishery to insure that today's anglers enjoy the same opportunities as the first anglers who visited Mongolia fifteen years ago.

With our Mongolian outfitter, Hovsgol Travel, we are committed to properly managing the fishery and established the world's first Taimen conservation project in 2004. This conservation project has insured that Taimen will be a permanent fixture within the Eg-Ur watershed and insures that you will encounter the world's best fly-fishing for Taimen.

Our Mongolian outfitter operates two camps; the Eg Ur camp which is located near the confluence of the Eg-Ur rivers and Tarialan which is located on the lower Eg River. Between the two camps, we fish over 120 miles of water. Access to this amount of water, allows us to spread out fishing pressure and insures that you will have quality opportunities at fresh water.

We own and operate fishing lodges all around the world and have been involved with the fishing business for the past 25 years. Our experience has taught us that a lodge's location is probably the most important factor in insuring that you have a good trip. The location of our Mongolian outfitter's lodge is the best in Mongolia, if not the world, for Taimen fishing.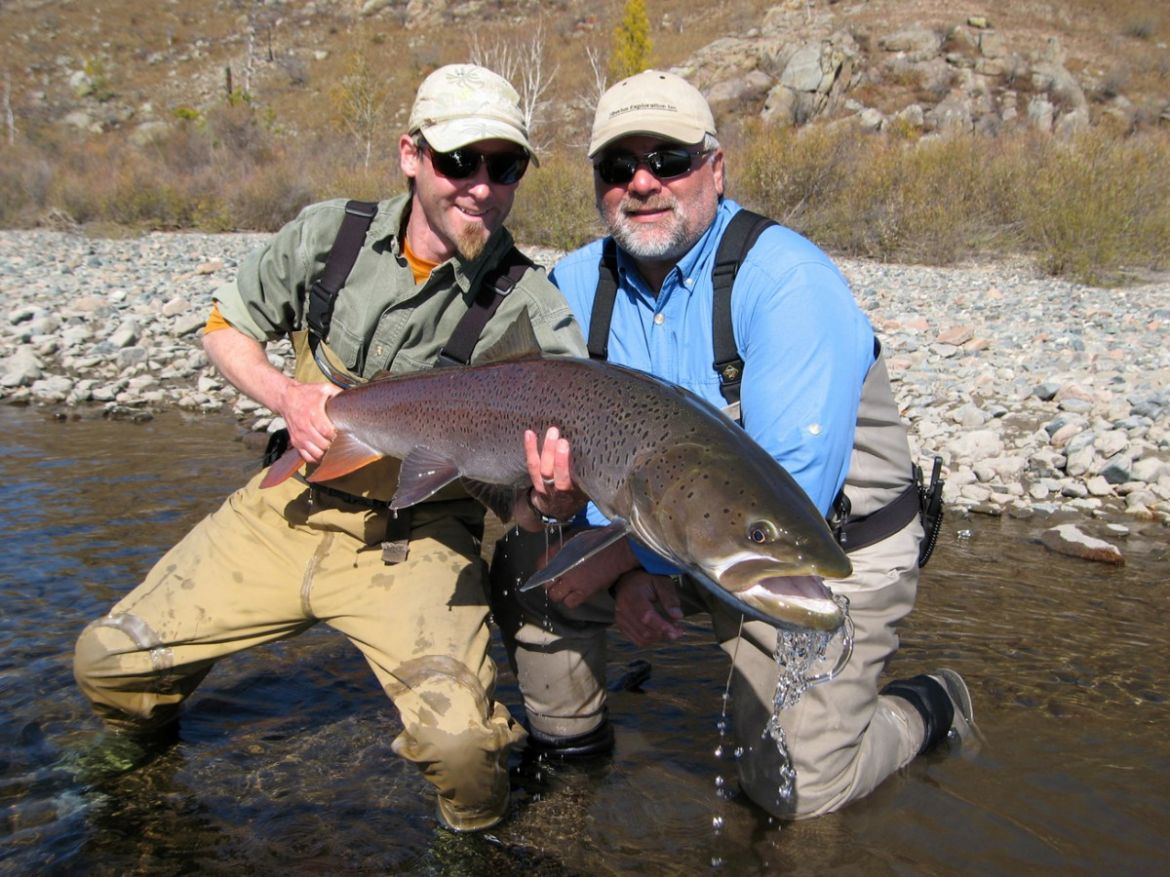 There is no better place for Taimen on a fly rod!
Call

888.347.4286

or email
info@mongoliataimenfishing.com